Asking me to only choose five books I love from 2014 is a little like asking me which of my children is my favorite (answer: it depends on my mood when you ask me, though of course I love all of them). Asking my five favorites from the genre I write is a little easier, especially if I limit that genre to YA speculative fiction.
So, with the understanding that there were many more books I loved, here are some YA fantasy books that stayed with me long after reading.
 Cruel Beauty by Rosamund Hodge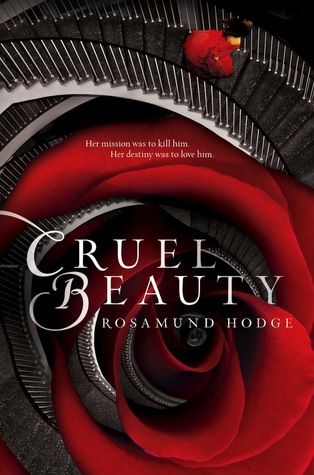 Based on the classic fairy tale Beauty and the Beast, Cruel Beauty is a dazzling love story about our deepest desires and their power to change our destiny.
Since birth, Nyx has been betrothed to the evil ruler of her kingdom-all because of a foolish bargain struck by her father. And since birth, she has been in training to kill him.
With no choice but to fulfill her duty, Nyx resents her family for never trying to save her and hates herself for wanting to escape her fate. Still, on her seventeenth birthday, Nyx abandons everything she's ever known to marry the all-powerful, immortal Ignifex. Her plan? Seduce him, destroy his enchanted castle, and break the nine-hundred-year-old curse he put on her people.
But Ignifex is not at all what Nyx expected. The strangely charming lord beguiles her, and his castle-a shifting maze of magical rooms-enthralls her.
As Nyx searches for a way to free her homeland by uncovering Ignifex's secrets, she finds herself unwillingly drawn to him. Even if she could bring herself to love her sworn enemy, how can she refuse her duty to kill him? With time running out, Nyx must decide what is more important: the future of her kingdom, or the man she was never supposed to love.

This debut novel by Rosamund Hodge was a finalist in the Goodreads Readers Choice awards–and with good reason, I think. The writing was lovely, but the characters were fascinating. I fell in love with strong-willed Nyx–and with Ignifex. I have a definite weakness for bad boy lordlings, and Ignifex, with his mix of understanding and cruelty, is definitely that. While I didn't love everything about the love triangle Hodge sets up, I was entranced by Nyx's predicament and I loved that the book didn't make everything easy for her. Her choices were complex, as she was. More than that, I loved Hodge's subtle allusions to the Cupid and Psyche myth (she said in the afterword that she was influenced by both C. S. Lewis and T.S. Elliot's Four Quartets, which is reason enough for me to love it, even without the spectacular storytelling). For readers who like the kind of romance that makes your heart twist.
Strange Sweet Song by Adi Rule
A young soprano enrolls in a remote music academy where nothing, not even her mysterious young vocal coach, is as it seems.
Outside Dunhammond Conservatory, there lies a dark forest. And in the forest, they say, lives a great beast called the Felix. But Sing da Navelli never put much faith in the rumors and myths surrounding the school; music flows in her blood, and she is there to sing for real. This prestigious academy will finally give her the chance to prove her worth—not as the daughter of world-renowned musicians—but as an artist and leading lady in her own right.
Yet despite her best efforts, there seems to be something missing from her voice. Her doubts about her own talent are underscored by the fact that she is cast as the understudy in the school's production of her favorite opera, Angelique. Angelique was written at Dunhammond, and the legend says that the composer was inspired by forest surrounding the school, a place steeped in history, magic, and danger. But was it all a figment of his imagination, or are the fantastic figures in the opera more than imaginary?
Sing must work with the mysterious Apprentice Nathan Daysmoor as her vocal coach, who is both her harshest critic and staunchest advocate. But Nathan has secrets of his own, secrets that are entwined with the myths and legends surrounding Dunhammond, and the great creature they say lives there.
This book had all of my favorite elements: a hint of dark magic, eerie settings, a strong heroine, gorgeous prose, and a lovely romance. Totally captivating.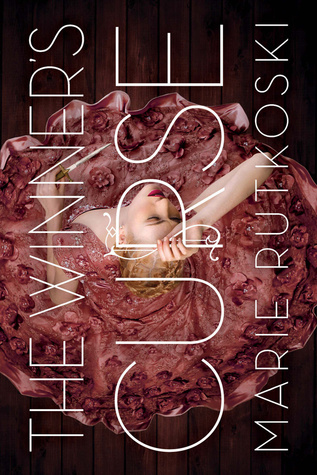 The Winner's Curse, by Marie Rutkowski

As a general's daughter in a vast empire that revels in war and enslaves those it conquers, seventeen-year-old Kestrel has two choices: she can join the military or get married. But Kestrel has other intentions.
One day, she is startled to find a kindred spirit in a young slave up for auction. Arin's eyes seem to defy everything and everyone. Following her instinct, Kestrel buys him—with unexpected consequences. It's not long before she has to hide her growing love for Arin.
But he, too, has a secret, and Kestrel quickly learns that the price she paid for a fellow human is much higher than she ever could have imagined.
Set in a richly imagined new world, The Winner's Curse by Marie Rutkoski is a story of deadly games where everything is at stake, and the gamble is whether you will keep your head or lose your heart.

Rutkowski wrote the kind of book I aspire to write: richly imagined, smart, and devastating. In Kestrel's world, there are no black and whites–only nuanced shades of grey. Kestrel reaps the benefits of privilege because of her father's expertise in war, but she comes to find that the empire her father conquered is much more complicated than she imagines, and that there is much to admire in those she's been trained to see as enemies. Here, again, I adored the love story–Kestrel and Arin are striking characters in their own right so it's impossible not to root for them. The twists in the novel were shocking and perfect. I'm anxiously awaiting the newest instantiation (The Winner's Crime), which comes out  next spring.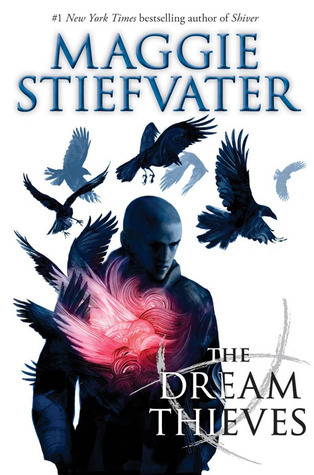 The Dream Thieves by Maggie Stiefvater
Now that the ley lines around Cabeswater have been woken, nothing for Ronan, Gansey, Blue, and Adam will be the same.
Ronan, for one, is falling more and more deeply into his dreams, and his dreams are intruding more and more into waking life.
Meanwhile, some very sinister people are looking for some of the same pieces of the Cabeswater puzzle that Gansey is after…
Okay, this is probably cheating since you really shouldn't read The Dream Thieves without first reading Raven Boys, but I have loved the world Stiefvater creates here. The plot of this one is complicated and twisty–complicated enough that sometimes I wasn't entirely sure what it was–but I love the characters enough that I'm pretty sure I'd follow them just about anywhere. Charming and clever and funny and heart-wrenching all at once.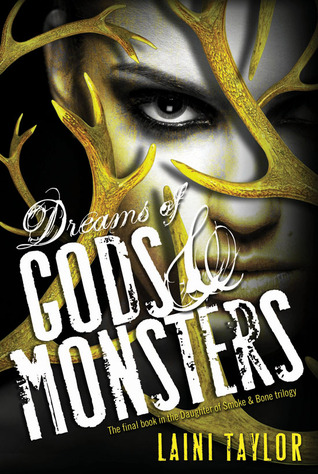 Dreams of Gods and Monsters by Laini Taylor
By way of a staggering deception, Karou has taken control of the chimaera rebellion and is intent on steering its course away from dead-end vengeance. The future rests on her, if there can even be a future for the chimaera in war-ravaged Eretz.Common enemy, common cause.
When Jael's brutal seraph army trespasses into the human world, the unthinkable becomes essential, and Karou and Akiva must ally their enemy armies against the threat. It is a twisted version of their long-ago dream, and they begin to hope that it might forge a way forward for their people.
And, perhaps, for themselves. Toward a new way of living, and maybe even love.
But there are bigger threats than Jael in the offing. A vicious queen is hunting Akiva, and, in the skies of Eretz … something is happening. Massive stains are spreading like bruises from horizon to horizon; the great winged stormhunters are gathering as if summoned, ceaselessly circling, and a deep sense of wrong pervades the world.
What power can bruise the sky?
From the streets of Rome to the caves of the Kirin and beyond, humans, chimaera and seraphim will fight, strive, love, and die in an epic theater that transcends good and evil, right and wrong, friend and enemy.
At the very barriers of space and time, what do gods and monsters dream of? And does anything else matter?

Taylor's book is the third in a trilogy, and where I've found conclusions somewhat hit or miss, I think Taylor nailed this. The book is long–but it was well worth the read. Taylor's prose is breath-taking: sometimes I found myself rereading passages just to savor it. And the love story at the heart of the book, that of Karou and Akiva, is heart wrenching. I think this book perfectly illustrates the point Ilima made last week, that high stakes work best when they're combined with small-scale emotional stakes.
And okay, I can't quite stop here. Other YA books worth noting (just didn't quite fit the genre theme):
Rainbow Rowell's Fangirl (technically NA since the main character is a freshman in college, but feels very YA and was marketed as such). Plus, she just announced that she's releasing a companion novel–the fantasy novel that Kat writes about in Fangirl! I can't wait.
Kasie West's The Distance Between Us, a darling YA contemporary. Actually, all of her books are worth checking out!
Pierce Brown's Red Rising. YA sci-fi, another Goodreads Readers Choice finalist. Fast-paced, gripping futuristic world–the first book I've seen compared to the Hunger Games that actually merits the comparison, I think. Warning: this is fairly violent (and graphic) and probably not appropriate for younger teens.
What were some of your favorite YA fantasy reads this year?

____________________

Rosalyn Eves is a part-time writer, part-time English professor, and full-time mother of three. She loves all things BBC, especially costume dramas and mysteries. When not wrangling children (and sometimes when she should be wrangling children), she's often found reading. She's represented by Josh Adams of Adams Literary.