Years ago, I judged a local writing contest and had the opportunity to read a large stack of picture book manuscripts. I loved it!
As I read, I saw many of the same problems again and again. (AND I realized my manuscripts had some of the same problems.)
So, I came up with this list of tips for the contestants (and myself!):
Keep the writing tight. Make sure every word needs to be there. Words not propelling the story forward must be deleted!
Introduce the problem fast, within a few lines, and preferably in the first line.
Give the main character a problem, a BIG problem, something which makes the readers root for them. And make the main character solve it themselves. They need to grow.
Create a story that works with illustrations, that can't be told without the illustrations. The pictures need to tell part of the story. There's a big difference between a magazine story and a picture book story. A magazine story describes everything. A picture book shouldn't. And the words of the picture book, when read without the pictures, should inspire pictures in the mind of the reader.
Make sure your story is actually a picture book, a picture book for children and not something else masquerading as a picture books, such as a story for adults, young adults, middle school kids, or chapter book readers.
Make the problem relevant to your target audience.
The main character needs to be a child or a child-like character.
A great picture book ending is a bit like the punchline to a joke. Make sure it's satisfying and snappy. Don't let it drag, but don't let it end too fast either.
Find a new voice and a new way to tell your story. Make it quirky, unusual, or unique.
Dialogue can make a story more engaging to read aloud. Some stories work without it, but most of my favorite books to read to my kiddos have dialogue. Any excuse to talk in silly voices is always a good thing.
Write a story that, first, entertains, not teaches a message. Yes, many picture books have a message, but the fun story must always come first.
Read, read, read! Read new picture books being published. Be familiar with what modern children and modern publishers are interested in and what kind of stories they like, not what you want them to like. Read picture books to kids. Notice what delights them. Notice what makes them laugh. Notice what keeps their attention. And notice what they want you to read to them again and again and again.
A great resource for learning to write for children is Picture Writing by Anastasia Suen. She's brilliant at teaching how to use words to create pictures in the minds of your audience.
Some of the Shakespear's favorite picture books: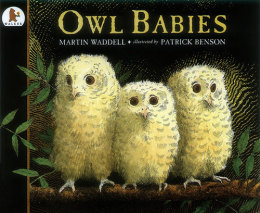 **************************************************************
Erin Shakespear writes silly p
ictures books and middle grade fantasy novels full of quirky creatures, magic, and strange adventures. After all, they say, "Write what you know." And with six kids, her days are full of…quirky creatures, magic, and strange adventures.