The question I get asked the most is how I get so much writing done. Quick background on me, I am a mother of three (six if you count the pets, and seven if you count the husband), run an editing company, and host a weight loss support group. My day is completely booked from the time I wake up to the time I go to bed. It's exhausting. Some days I really don't remember. And somehow, I manage to get books written as well.
You wanna know my secret? Okay, but you probably already know it.
Get rid of the distractions.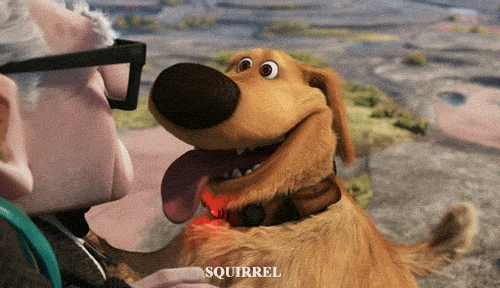 The internet is the killer of muses. If I have it up or on anywhere on my computer, forget writing. I'll alt tab after every paragraph written and waste twenty minutes on the sucker. In twenty minutes, I can write about 500 words. So I basically lose a page every time I tab over.
I went to a writer's retreat a couple of weeks ago, and being the lazy person I am, the internet there was a little spotty, and I didn't feel like turning on my hot spot, so whenever we sprinted, I just did that—I wrote. And I hit the highest word count I've ever gotten in a single hour (2400) which I didn't know was even possible until then. Now that I had proof that the internet was a killer of writing mojo, I was going to stay away.
I had a deadline in two weeks, and my entire book had to be rewritten. Before the retreat, I held onto my word count like gold. It'd taken me so long to get those words, so many hours in my busy day. How in the world was I going to make them up? I had two weeks, two weeks that were already booked with edits for other clients, formatting jobs, start of school, a weight loss fall challenge… The book was crap, and I knew it, but I didn't want to let go of those words.
But after the retreat, after knowing that without the internet being a constant distraction, I could make up those words, and I would. And they'd be so much better this time.
So I shut it off. I put away my phone. I refused to leave the manuscript until I had at least a chapter written.
I just finished. I mean literally before I started writing this blog post.  It works, people.
So turn off whatever your squirrel is. Set aside an hour at a good point in the day and give it a go!
___________________________________
Cassie Mae is the author of a dozen or so books. Some of which became popular for their quirky titles, characters, and stories. She likes writing about nerds, geeks, the awkward, the fluffy, the short, the shy, the loud, the fun.
Since publishing her bestselling debut, Reasons I Fell for the Funny Fat Friend, she's published several titles with Penguin Random House and founded CookieLynn Publishing Services. She is represented by Sharon Pelletier at Dystel and Goderich Literary Management. She has a favorite of all her book babies, but no, she won't tell you what it is. (Mainly because it changes depending on the day.)
Along with writing, Cassie likes to binge watch Once Upon A Time and The Flash. She can quote Harry Potter lines quick as a whip. And she likes kissing her hubby, but only if his facial hair is trimmed. She also likes cheesecake to a very obsessive degree.
You can stalk, talk, or send pictures of Luke Bryan to her on her Facebook page: https://www.facebook.com/cassiemaeauthor